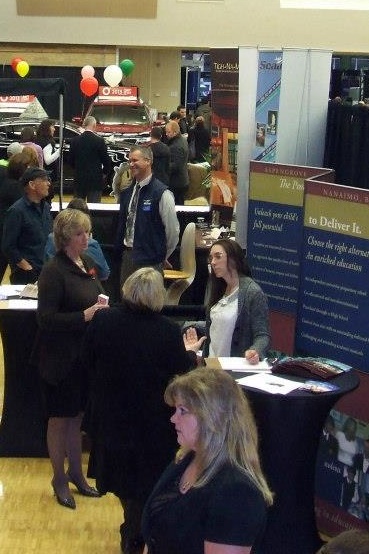 Pacific West Displays & Events specializes in providing trade shows, expositions, and special events with pipe and drape, lighting, sound reinforcement, and technical expertise.
We offer event management and coordination for all type of functions from corporate to trade shows and everything in between.
Call us at 1.888.501.9696 to find out how we can help you.
Pacific West Displays has serviced the Vancouver Island, Sunshine Coast and the Lower Mainland for over 25 years.  We are one of the largest suppliers for trade shows and events on the Island.
At Pacific West Displays, we are focused on providing the highest level of customer satisfaction all the while doing our part to protect the environment!  Our table coverings are cloth – not plastic or taffeta ensuring no coverings end up in the landfill.  We also use LED bulbs in all of our show lighting.
Pacific West Displays is a subsidiary of Innovative Entertainment Group and is based in Nanaimo, BC.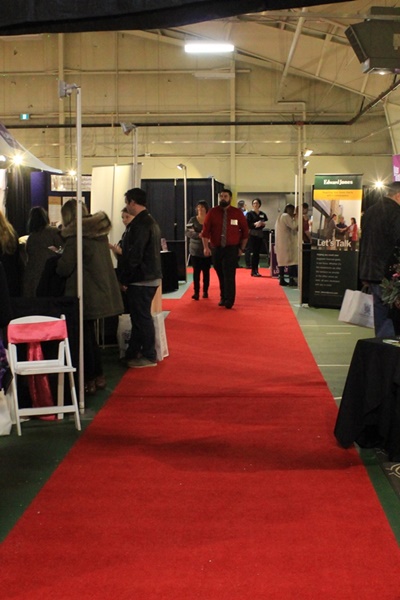 We are proud to work with a variety of shows, expositions,  and events throughout the Vancouver Island area from the Bridal Exhibition to the 55+ Lifestyle Shows in Vancouver and Victoria.
What ever your event we can assist in making a success.
We can provide you with complete show packages that includes planning and design to front of house and techincal crews, set up and tear down.
No matter what your show we can make it happen successfully.
Pacific West Displays provide equipment rentals for trade shows, exhibitions, special events. We carry a wide range of products that include Pipe and Drape, Lighting, Sound Reinforecment, Special Effects, Tables and related items. Contact Us for Pricing.
Some of our most popular events and trade shows